01/07/2013
Datecs GIS Center has a new Commercial Director


Since the beginning of 2013, Datecs GIS Center has a new Commercial Director – Borislav Ivanov. His tasks are to develop and implement effective sales and marketing strategy as well as bring further progress of the business with corporate clients and partners.
Ivanov has over 12 years experience in telecommunications, media and IT services. He graduated in Business Administration from the University of National and World Economy and the University of Lincolnshire and Humberside. He also has MBA from the American University in Bulgaria.


11/14/2012
BGmaps for Android is the best mobile App for 2012


The winners of BG Site 2012 were announced at the official ceremony held on November, 12, 2012. Our application for Android, BGmaps, won the award in MOBILE APPLICATIONS category.
Since its launch on March, 4, 2012, BGmaps for Android has undergone significant progress. We've added many new features, gave up some old ideas and we have even more plans for the future. We're in the lead in "Travel & Local" category of Google play.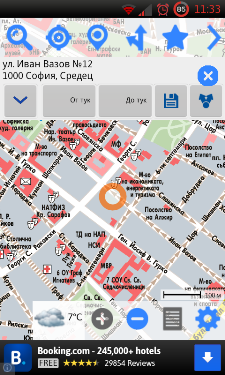 06/07/2012
2nd National Conference "Cloud Computing and Virtualization Technologies – Solutions on the Tech Wave's Edge"


On 6th June 2012 the second National Conference "Cloud Computing and Virtualization Technologies – Solutions on the Tech Wave's Edge" took place in Sofia, at which DATECS GIS Center was a partner.

Within a 20 minute presentation Tanya Staeva, Internet GIS Solutions Project Manager talked about whether there is a need for cloud solutions in the field of geographic information systems (GIS), what the advantages of the GIS services are and what cloud solutions Datecs GIS Center can offer to the municipalities and the utility companies. The latest products of Intergraph were also presented - GeoMedia Smart Client as a web-based application for creating, updating and maintaining of spatial GIS data bases and mobile application BGmaps for Android – an opportunity for a fast and easy filling out of the data base, only with the help of smart telephone by marking on the city map of various places and sites.


06/04/2012
Datecs GIS Center has a new General Manager


After nearly twenty years of work in the field of GIS, hundreds of successfully completed projects and many satisfied customers, former manager Rosen Rusinov decided to retire and devote himself to private business. His place took Kiril Vachov who is Project Manager at Datecs GIS Center since 1996.

We wish them both much success!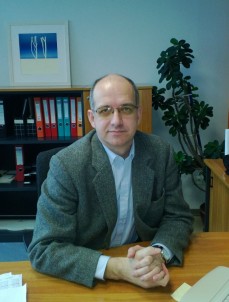 03/09/2012
13th Conference on E-Governance


Datecs GIS Center was a partner at the 13th Conference on e-governance "Е-GOVERNMENT – FROM NATIONAL E-GOVERNANCE TO CROSS-BORDER E-PROJECTS", which was held on 8-9 March 2012 in Sofia. At the conference Datecs GIS Center officially presented the new service "My city" designed for the municipalities. The service enables each municipality to put on the maps of the city information about scheduled activities and events. Besides, each and every user of bgmaps.com may with one click only to point out a certain position on the map and send a warning concerning a problem or an irregularity to the municipality of his city. Cloud GIS services for Bulgaria were also presented, as well as the advantages for the clients.




Page 4 from 12: << Previous 1 2 3 4 5 6 7 8 9 10 11 12 Next >>