09/20/2005
DATECS at INTERGEO-2005:
For the 4-th consecutive year DATEGS GIS Center will present his high-quality services in GIS, Mapping and Cartography. This year there will be also a surprise: We will offer as a gift 400/200 FREE hours of operators/programmers to some companies visiting out booth.


more info >>>
07/25/2005
Satellite images from www.bgmaps.com:
The online service from DATECS GIS Center - the #1 Bulgarian mapping portal is starting to offer satellite imaging in addition to precise cartographic maps and data.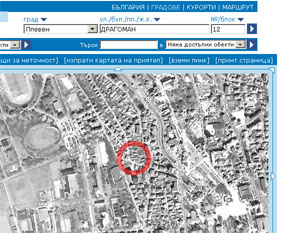 http://www.bgmaps.com
10/13/2004
13-15.10.2004 INTERGEO 2004
DATECS GIS Center presents with great interest GIS products and services for European market. This year DATECS exhibits together with German companies Ing.Buro Muller, Kommune Der Zukunft, GeaCarta, joined in consortium Geo4mation.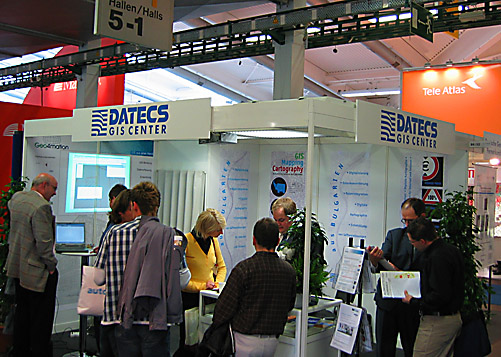 http://www.intergeo.de/
09/02/2004
INTERGEO 2004
DATECS GIS Center will present High-Quality / Low-Cost outsourcing services in the biggest geoinformation and land management exhibition in the world. Visit us in Hall: 6.0 / Stand-No: B6.132.


http://www.intergeo.de




09/01/2004
Ministry of Water and Environment project:
DATECS GIS Center is completing the CORINE Land Cover 2000 Interpretation of satellite images and producing thematic maps of the Bulgaria territory at the scale 1:100000.





Page 10 from 12: << Previous 1 2 3 4 5 6 7 8 9 10 11 12 Next >>